Look Inside for Insight
By Timothy Kooi, Head of Data Analytics, Director and Innovation Leader, DHL Asia Pacific Innovation Center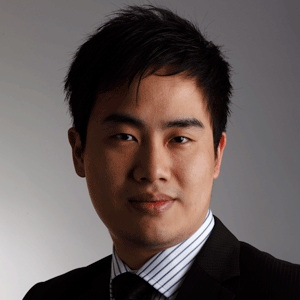 Timothy Kooi, Head of Data Analytics, Director and Innovation Leader, DHL Asia Pacific Innovation Center
One thing businesses often overlook is the immense amount of data sitting in their own "backyards". The truth is, supply chain data holds a wealth of valuable insight which could lead to endless business optimization opportunities.
Every day, millions of dollars' worth of materials and goods move from mines and farms across the world to manufacturing plants, via land, sea and air to reach retail stores then end-consumers, and eventually into a recycling or disposal facility. In each item, and at every stage of their existence, is a veritable trove of information such as temperature, location, transportation mode and more. In fact, in 2016, DHL generated up to 50 million units of data per day through its Express services alone.
Now, can you imagine the staggering amount of untapped data available within supply chains all over the world?
What level of data analytics can we achieve today?
The logistics industry and big data are made for each other. On one hand, supply chains generate vast amounts of data. On the other, there are numerous opportunities to leverage the insight and foresight data could provide for business optimization and growth.
Understandably, harnessing even half the potential of insights your supply chain data could achieve through analytics may be daunting – but it is not impossible. DHL's innovation team in Asia Pacific developed a first-in-the-industry Data Science Lab which aims to provide an all-encompassing resource of world-class skills, strategic expertise and technology in data analytics, along with deep expertise in supply chain management – all capabilities that companies often struggle to establish in-house.
This team of data scientists specializes in performing sophisticated predictive and prescriptive analytics on pools of data to optimize DHL's delivery and warehouse management activities and processes, as well as to provide customers new levels of operational insights, highly-developed predictive capabilities, and better control of their operations.
The use of analytics on supply chain data could even address critical logistics challenges such as the transport of temperature-sensitive goods
A wealth of opportunity
In-depth data analysis has the potential to empower companies with enhanced operational foresight and the ability to reduce risks across their supply chain, improve bottom-line performance, drive new business growth opportunities, and help them adapt to challenges posed by future growth.
At the moment, we are just at the tip of the iceberg when it comes to exploring how analytics could really be applied. For example, our Data Science Lab recently developed an analytics model to help a manufacturer mine its supply chain data to better profile and forecast demand. The proof-of-concept (POC) went beyond merely seeking out hidden patterns; it used machine learning to predict precisely how much and when individual customers would order certain products. The initial results were promising as they allowed the manufacturer to improve their fulfillment rates and improve satisfaction levels, particularly for their top customers. These insights could also improve their foresight on demand surges, optimization of warehouse activities, safety stock levels and deliveries; all while driving bottom line improvements and working capital needs.
The use of analytics on supply chain data could even address critical logistics challenges such as the transport of temperature-sensitive goods. For any life science and healthcare provider's supply chain, poor temperature control often results in life-threatening delays in time-critical drug deliveries. In an effort to help address such a prevailing issue, DHL's Data Science Lab organized a hackathon event to crowd-source analytics solutions that could predict temperature failure risk across shipment routes in 2017.
An ideal worth pursuing
These opportunities are worth exploring but there are definitely challenges such as the lack of data availability and quality, especially for industries that are heavily reliant on manual or paper-based processes. Most still have a long way to go in terms of digitalization, cleaning up vast data repositories and integrating complex software systems.
Yet, the time is now for companies to shift gears. With today's exponential growth in processing speed and the falling cost of memory, coupled with growing pressures to increase productivity and the need for supply chains to become more agile, there is an inexorable drive to transform organizations into data-driven ones.
The logistics industry is not something we usually look at for business insights simply because supply chains are often thought of as back-end functions. Yet, it is the lifeblood of the global economy. One simply needs to look inward to find extensive amounts of data primed with great opportunities to learn and grow from. So take a look within, because with a little bit of creativity and analytics, you may find opportunities that could take your business to the next level!