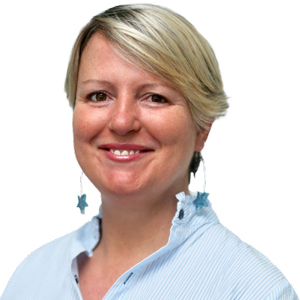 Lucy Acheson, Head of Data Strategy
"Not everything that can be counted counts and not everything that counts can be counted"-Albert Einstein
This adage sits well with today's know-all-tell-all crystal ball, data. Almost 95 percent of the organizations are left with unanswered questions on what to retain and what to relinquish from their huge pile of data. This dilemma was undone by the genesis of data analysts and today, organizations are in fact able to extract relevant data and generate actionable insights without a hitch. On the flip side, when it comes to marketing, even after analysts play their role, marketers still find it hard to garner the right customer insights. Since marketers and analysts have different psychology, oftentimes even if they try to converse with each other, they find it hard to frame the right question and elicit the right answer. Set against this backdrop is LIDA, a data driven customer experience agency that is setting the stage for effective collaboration between analysts and marketers. Underpinned by its data consultancy division, Magic Beans, LIDA delivers actionable customer insights that can transform a client's business. "Everything that we create with data and analytics is built to achieve real marketing objectives. We are marketers first; data analysts second," states Lucy Acheson, Head of Data Strategy, LIDA.
LIDA approaches each client with a clean slate; they do not go ahead with the same set of solutions, as they firmly believe that each client will have a different need, objective, and data set.
Everything that we create with data and analytics is built to achieve real marketing objectives. We are marketers first; data analysts second
This approach enables LIDA's team to view the problem from different angles and not get locked down with a single solution. LIDA methodologically follows a step-by-step approach—crawl, walk, and run phases—where, they first analyze the current state, learn the ropes of the client's business, and then build a game plan for the future, all while taking into account customer loyalty, customer acquisition, and customer retention. "We capture, clean, manage, evolve the client's corporate data asset and help them to analyze, create communication, measure, and learn. Everything that we do translates into customer experience, marketing, or product advertisement," explains Lucy. Moreover, the "train of thought" analytics offered by the LIDA team helps clients to differentiate and understand the data, facts, and statistics and build their roadmap.
As an industry veteran, Lucy also draws attention to the fact that often clients fail to understand the potential of marketing technology. Extending a hand holding approach, LIDA's MarTech consultancy services help brands to optimize their marketing investments. Firstly, the clients get a clear understanding of their data, the functionalities of the existing martech solutions, and how it can help set up campaign journeys and finally translate into business insights for enhanced productivity. "Rather than being unaware of the big power in hand, with LIDA, clients can unlock and unleash their true potential," remarks Lucy.
LIDA's clientele range from start-ups to blue-chip companies, "For us size is never an issue, any client who has a customer counts," quips Lucy. With LIDA's smart brand of analytics and delivery of superior client experience, LIDA is in a league of its own. Lucy attributes their marketing and analytics acumen to the handpicked and passionate team of problem solvers that are ready to resolve complex data ecosystems all the while assisting clients to hone and evolve their business further. "It is this highly graded workforce paired with our cost-effective, speedy, and timely offering that makes LIDA more attractive and utterly approachable," concludes Lucy.