Data & Analytics: Intelligent Robo-Advisor Solutions through Data Analytics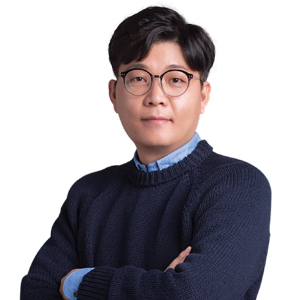 Kyung Soo, Kim CEO
With a tidal wave of data hitting the shore of every business, companies face a crunch time to make sense of their data and create value with their big data investments. While the promise of actionable insights is alluring, big data analysis to make the data meaningful and usable is not an easy task for yielding tremendous returns for your company. Bridging this missing link between data and business value is South Korea-based Data & Analytics.
A Robo-Advisor company, Data & Analytics (DNA) processes heaps of complex data and makes predictions based on them in various verticals and industries. DNA empowers enterprises with intelligent analytics, and machine learning-powered Robo-Advisor solutions to manage their investment portfolios efficiently. "The DNA solutions can process complex, structured, or unstructured data and create meaningful, and usable insights from them in any industry," says Kyung Soo Kim, CEO of DNA. "Our strength lies in the fact that our engine learns data from various industrial areas, and thus we can provide forecast data promptly."
When the methodological conflict between traditional financial theories and engineering theories becomes evident, the company truly recognizes the relevance of traditional financial theories in asset and investment management. The result: creation of an algorithm that incorporates traditional financial theories along with technical aspects, leading to the deployment of a more market-friendly Robo-Advisor solution in the Asia-Pacific (APAC) region.
The company has a self-developed neural network that takes in huge volumes of data and features a processing capability that matches the speed and efficiency of Hadoop itself, while its machine learning technique is quite similar to RNN (Recurrent Neural Networks). The principal advantage that the clients gain from such deep analytical approach is getting their asset management functions done at a reasonable cost, that too within limited time-frames. "Our platform can identify an optimal asset management scheme for any amount, starting from just $100 to thousands of dollars of capital investments," continues Kim.
Our platform can identify an optimal asset management scheme for any amount, starting from just $100 to thousands of dollars of capital investments
While approaching a client, the company acquires a deep understanding of their desired investment propensity and offers many optimal portfolios, thereby assisting them to choose a portfolio best-suited to the requirements before heading on to the investment phase. An asset monitoring process is initiated following this to ensure proper maintenance of the client portfolio. DNA's ability to instantly inform the clients through a push alarm, upon detecting any potential risk factors in the portfolio makes the rebalancing and maintenance of the portfolio a walk in the park. DNA carves out a niche of its own in the market with its intelligent analytical engine that helps users maintain a cost-effective and highly efficient structure in the palm of their hand. Added to this, the huge database accumulated from countries like South Korea, America, China, Hong Kong, Japan, Indonesia, and Vietnam equips DNA to deliver quality services in those stock markets as well.
DNA is one of the earliest Robo-Advisor companies in Korea holding numerous recognitions, which includes bagging the first place for profit rate and Sharpe ratio at the Korean Financial Services Commission's Robo- Advisor test bed. Apart from this, the company's AI-powered analytical and machine learning solutions also serve organizations with creative programs in the logistics, inventory, currency exchange, and cryptocurrency industries.
Currently, the company focuses on predicting appropriate inventory amounts and accurate currency exchange rates to maintain feasible inventory management and also assist travelers and foreign exchange employees. "Our utmost priority is to keep acquiring quality talent and funding to leverage a constant delivery of tailored solutions for our clients, and stay competitive in the market," concludes Kim.