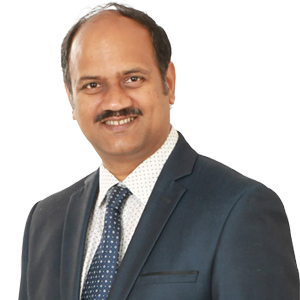 Srikanth Markonda, Founder & CEO
To have the power of data at your fingertips is one thing. Knowing how to use it is something else! Most companies can't wrap their head around how data can help them to develop a sustainable competitive advantage.
With over two decades of experience in the big data and advanced analytics arena, Srikanth Markonda firmly believes that the developments around big data in recent years are only the tip of the iceberg. The massive potential of machine learning and data analytics has relevance in diverse applications across many verticals, which was never easy to implement before. His company, Lorgan, was born with an objective of redefining how people and organizations see data and helping them harness the power of their data resources. The company leverages world-class technology to develop dynamic and highly-specialized Engineering and Science products, solutions, and services to generate additional value by better understanding any entity's behavior and predictability. The entity can be a customer, product, or any other meaningful subject area within the underlying data in the behavioral lake.
"The entire data-driven insights and predictions generation, monetization, and understanding of various patterns in behavior data in a useful way comes at an exorbitant price and takes ages to implement," reveals Markonda, Lorgan's CEO and Founder. "At Lorgan, we have taken charge to bring data easily into our behavioral data lakes and implemented innovative ways to use it seamlessly and cost-effectively. Our AI-powered platform Enigma, based on powerful server less architecture, performs everything from data ingestion with completely automated data quality framework to completely automated feature engineering (generating data science-related features). It generates actionable data insights for data scientists and business users, enabling them to make the right decisions at the right time," explains Markonda. Enigma utilizes machine learning to make appropriate prescriptions/recommendations.
Lorgan offers highly configurable analytics and machine learning services that can gather zeta bytes of data into behavioral lakes and generate data science related features on the fly, without requiring intensive coding capabilities. This highly secured, automated behavioral lake in Enigma is capable of running both in real-time as well as in batches and is currently hosted on Google Cloud Platform for unlimited scalability and minimal implementation time.
At Lorgan, we have taken charge to bring data easily into our behavioral data lake and have implemented innovative ways to use it seamlessly and cost-effectively
"Our platform can integrate with any source system and analyses the entire behavioral lifecycle of any specific entity or subject area that the clients want to consider at any particular point of interest," continues Markonda.
The company's expert consultancy services assist firms in efficiently analyzing their data resources and identifying patterns or peculiarities in behavior, which can help drive significant improvements in their business strategies or operations.
Enigma also comprises BeyondEyes—a Negative Behavioural Detection platform with capabilities across various industries such as credit and finance, customs and immigration, enforcement and interrogation, human resource management, and more, increasing the efficiency and eliminating any possibilities for error.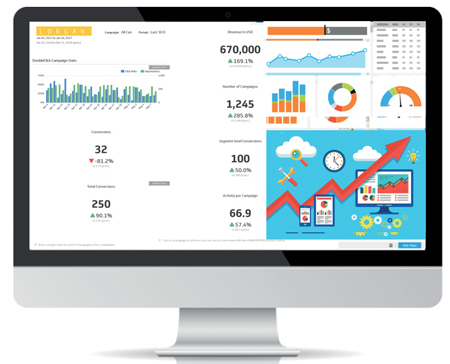 In customs, enforcement, HR, and interrogations, BeyondEyes represents a technological leap in the field of psychophysiological behaviour assessment. Capable of analysing in excess of 200 changing biological parameters in a millisecond, BeyondEyes utilizes data-rich AI based technologies that supersede traditional methods of negative behaviour detection including tone of voice, heartbeat, and breathing patterns. BeyondEyes is capable of overcoming any rehearsed manipulation tactics that would otherwise be used to deceive the complex detection systems. Based on our unique advanced video analytics technology, Lorgan's BeyondEyes platform delivers real-time behavioural patterns and analysis of individuals on both psychophysiological and neuropsychological levels, without the need for any physical sensors or electrodes.
"One cannot predict certain futuristic behavioral patterns just by using existing data sitting in the data lakes. That is exactly where our product, BeyondEyes embedded with rich machine learning capabilities comes into the picture. It relies on physical layers as well as the human sympathetic nervous system and parasympathetic nervous system, which function on a largely unconscious level and gives off uncontrolled signs that can only be detected by BeyondEyes," adds Markonda.
What makes Lorgan unique is the ability to process data at unprecedented speeds; while the others may take months to years to implement data lakes, the company can nail it in just a few weeks. Its server less cloud architecture enables clients to achieve a reduction of almost 50 percent in the overall costs, along with 150–300 percent increase in the net incremental revenue and up to 15–20 percent reduction in customer churn.
Lorgan looks forward to becoming a platform that will deliver large scale analytics projects within 24 hours, adding value to its services in Australia and the APAC region. Lorgan also plans to embed NLP and RPA in its existing platform to minimize manual supervision and facilitate an optimized workflow.