Bring AI to Life
By Dr. Hong Cao, Associate Director and EY Asean Head of Data Science and Manik Bhandari, EY Asean Analytics Leader and Partner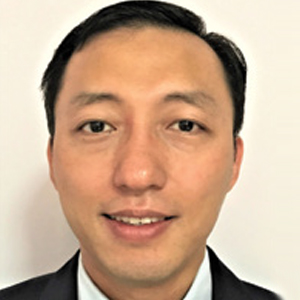 Dr. Hong Cao, Associate Director and EY Asean Head of Data Science
Data, similar to water or electricity, are today generated in large scale, stored, governed in both public and private domains as new strategic assets, and ready to be consumed to serve various business needs, after years of world investment in big data infrastructure and governance practice.
The next big question for all is: how do you get maximum value out of data for business through intelligent use case development?
Despite still at its infancy, high value-add data solutions are well sought-after and cannot be developed without artificial intelligence (AI) technologies, which hold the promise of bringing in-depth data insights, with the right interpretation and recommendations, to the right people, and at the right time in an automated manner.
From 2016 to 2025, global AI revenue is projected to grow at a CAGR of 57 percent to reach a capacity of US$36.8b. According to the EY Growth Barometer study, 73 percent CEOs are already adopting or planning to adopt intelligent automation or machine learning in the next two years. Spectacular AI performance inspired by deep learning on big data, increasing adoption of AI in life, and the growing social awareness of the importance of AI are factors that underpin such growth potential.
Past technology revolutions such as the internet, social network and video streaming have boosted human capabilities to go beyond distance and physical constraints. AI is better interpreted as augmented intelligence than traditional artificial intelligence as it can augment human brain power for processing and learning cognitively from large amounts of data in an evolving manner to support intelligent decision-making.
It is worth noting that human and machine intelligences have complementary characteristics. Humans are good at reasoning, generalization and imagination, while machines tend to be objective, fast and have endless processing capacity. By seamlessly integrating the two together with mobile technologies, a new AI way of life is created.
Today, we are already seeing AI successfully entering into many domains, and a new breed of unicorn companies emerging with their products and services formulated on an AIcore. For instance, China's Bytedance today is valued at US$75b and claims to be "one of the first companies to launch mobile-first products powered by machine learning technology". AI-based recommendations have been seamlessly integrated into its two popular platforms, TikTok and Jinri Toutiao, which has revolutionized the way millions of people receive information daily.
Beyond technology startups, companies across industries are also seeking new ways of doing business by adopting intelligence and automation technologies.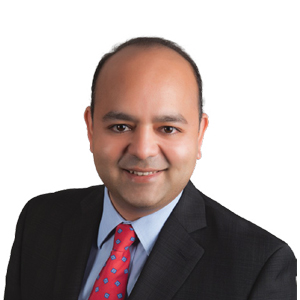 Manik Bhandari, EY Asean Analytics Leader and Partner
Specifically, there is clear uptake in the following domains:

Trading analytics: This domain involves large number of critical decisions made daily and the quality of these decisions directly impacts financial metrics and business outcomes. The proper use of AI can equip traders or procurement department to forecast market trends, manage risk profiles better for the investment portfolios, and respond swiftly when the market turns.

Operational excellence: While planning is key to improving productivity for complex operations such as airport operation and supply chain management, planning parameters, e.g., demand and timings, are inherently uncertain as these are tied to the future. AI-based forecasting can reduce the uncertainty of these parameters. By integrating and modelling the interaction of these parameters, organizations are able to calculate more accurate forecasts compared to existing rudimentary estimations. This can be used as a new base for effective and efficient operational planning.

Enforcement analytics: The enforcement of laws and regulations is a perennial challenge for societies as it involves the surveillance of a large number of entities and individuals that may commit a crime. AI-powered enforcement analytics can help enforcement agencies learn and capture evolving criminal behavioral patterns and flag the high-risk entities that exhibit such patterns in a timely manner. It can also serve to make ground investigation of criminal behaviors more targeted and productive.

Internet of Things (IoT) and Asset Analytics: With increased adoption of unmanned machine automation, business outcomes will be largely driven by the performance of these automated machines. The data captured by IoT sensors are in massive quantities and at a high frequency, which is beyond a human operator's capability to monitor and respond. Asset analytics underpinned by AI plays an increasingly important role in helping human operators manage the performance conditions and maintenance needs of automated machines.

Talent and skill analytics: Today, we are living in the fourth industrial revolution where the boundaries between physical and digital, and human and machine are blurred. Work that is repetitive in nature can be replaced by robots in the near future. Human beings need to adapt to the new economy with new skills being demanded constantly. There is a significant need to improve the purpose and clarity of skill training, identify skill gaps, and effectively match or personalize training courses for individuals by leveraging advanced AI technology.

Trust is fundamental

Despite the exciting promise of AI, it remains difficult for data scientists to deliver new AI solutions as only a small fraction of these meet the intended business goals. The key to improving the success rate is to design and build trust into AI solutions, which need to be high-performing, resilient, unbiased, transparent, and most importantly explainable for human consumption in their decision-making.

Change management for any new solution can be a hard and painful process. While organizational cultural shift towards innovation is required, the responsibility also falls on AI architects to design their solutions to be intuitive, with proper mapping to the current processes, so as to ease ground deployment.

It is important to acknowledge that there is a real threat if human bias is deliberately brought into the AI pipeline, which compromises the trust in AI systems and can be unethical. Governance measures, e.g., as written in the Singapore new AI governance framework that was released in January 2019, and scientific meritocracy needs to be applied to ensure neutrality of AI solutions throughout its pipeline.

Building trust in AI and collaborating with domain stakeholders are important to ensure the success of AI solutions – and is a continual work-in-progress. What is clear is the potential of the AI way of life as the next big wave to drive society forward in a better working world.