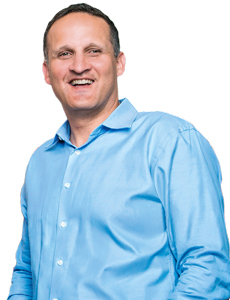 Adam Selipsky, President & CEO
Storytelling has always been an effective medium to transmit and share human experiences; those that involve data and analysis are just relatively recent versions of them. Within most board meetings, it is usually not long before we come across the phrase "telling a story with data". Moreover, all the parties involved including investors, stakeholders, customers expect complete transparency into the business through the power of interactive visualization. Although the secret—data is the new oil—is out, very few companies have actually been able to deliver on this promise, primarily because of the complications that arise in extracting data from myriads of data types.
Data is everywhere and is being used to make decisions more and more often. As a result, being able to access data and analyze it from anywhere is becoming even more critical. Just imagine – delivering powerful analytics to business customers— from a wide range of industries including finance, healthcare, and marketing—without having to build them yourself. While companies across the globe look to deliver insights and engage customers with embedded analytics, Tableau Software makes this possible for numerous businesses through industry-leading visual analytics and ultimate control over their business data.
Tableau's embedded analytics solution—Tableau Embedded Analytics—empower customers with industry-leading analytics capabilities that drive product engagement and customer satisfaction. The solution's success can primarily be attributed to its ability to utilize a robust set of APIs to integrate and manage a client's analytics while providing a customized, unique experience for the client's customers.
"Tableau Embedded Analytics empower customers with industry-leading analytics capabilities that drive product engagement and customer satisfaction"
Adding Value to Corporate Data
Tableau has carved out a name for itself in the field of analytics with embedded solutions that are easy to customize, integrate, and deploy. The company is known for building and maintaining strong relationships with its partner companies. Tableau achieves this by being an extension of the client while developing any product— from concept to deployment. The company delivers industry-leading dashboards, which can not only provide flexible visual analytics to customers quickly and easily but also empowers them to gain value from their data. Tableau's innovative dashboards are known for being fast, powerful, and easy to use. This helps a company to make the best use of its resources and allows its employees to focus on what they are best known for: building a great product.
The company's solution acts as a one-stop shop for its clients, providing end-to-end services that include customer support to product training and roadmap collaboration. Tableau Embedded Analytics uses the JavaScript API to make their client's Tableau dashboards part of the full experience for their customers, from custom logos to navigation. The Rest API enables the client to manage and control access for users. In addition, clients also have the option to integrate Tableau Server's user management with the embedding application's user management. This ensures that the right data get delivered to the right people with the proper permissions. Being mobile-friendly is one of the main benefits of using Tableau for clients. The Mobile App Bootstrap helps Tableau's clients in creating custom apps from scratch, modify an existing mobile app, or learn best practices for embedding Tableau into their mobile applications.
Ask Data allows people to then seamlessly and gracefully explore their data using Tableau's full analytics capabilities
Displaying Continued Expertise
At Tableau Conference 2018, the data analytics giant showed a beta version of Ask Data, the company's primary offering in the natural language processing (NLP) arena for an easier query for their options. This is mainly a repercussion of people becoming accustomed to searching engine style queries and NLP making its presence through a myriad of business applications.
The latest version of the Ask Data product available today enables people to ask data questions in human language and instantly get a visual response right in Tableau. This patent-pending technology makes data analysis remarkably easier for anyone, regardless of their skill set, to deeply engage with data and produce analytical insights, which can then be shared with others without the requirement of prior setup or programming. Clients can enjoy Ask Data's services at no extra charge as part Tableau's newest release, Tableau 2019.1, which also launched at the same time of Ask Data.
With Ask Data, the company is helping make analytics ubiquitous by enabling anyone, regardless of expertise, to analyze data. Tableau's unique, conversational approach to natural language allows people to ask questions about how they naturally think. What differentiates Ask Data from its competition is the fact that it provides a more natural and intuitive method for interacting with data. The solution achieves this by allowing people to ask questions in plain language, lowering the barrier to entry for analytics, and get highly relevant insights faster. Similar to the way when Tableau first pioneered drag-and-drop functionality within analytics, Ask Data can be seen as the next stage in the evolution of self-service analytics. With Ask Data, customers can just type a question such as, "What were my sales this month?" and Tableau will return an interactive data visualization that they can continue to explore, refine the question, and drill into further detail – that too without the need of having a deep understanding of data structure or programming skills.
Whether the employee in question is a product manager, a manufacturing supervisor, a doctor, or a pizza shop owner, Ask Data enables anyone to have a conversation with their business data. It leverages sophisticated algorithms, which are driven by an understanding of the person's intent—not keywords—that help Tableau return more relevant results.

Since Ask Data is built to function fully integrated into Tableau, it allows people to then seamlessly and gracefully explore their data using Tableau's full analytics capabilities.

Delivering Operational Excellence

Tableau's excellence in delivering business-specific analytics solutions can be highlighted through a case study wherein it partnered with LeanKit, a work, and resource management company. LeanKit focuses on visualizing their client workflows and allowing users to manage work visually through that process. "We needed a tool that provided a lot of flexibility because we serve many business verticals," says Stephen Franklin, CTO, LeanKit. "Everybody wants to view their data in a little bit of a different fashion."

What made LeanKit choose Tableau was the solution's clear advantage over a 'build vs. buy' comparison. LeanKit had initially built an in-house analytics platform that was being limited by the amount of development resources that the company was able to devote. On the other hand, the company required a product that could deliver the maximum level of power and minimized their development efforts. "Basically, we wanted to deliver quality to our customers," Franklin adds.

One of the main reasons why LeanKit enjoyed Tableau's experience is due to the large number of out-of-the-box features that could be leveraged with no development effort. The company is currently in the process of integrating Tableau into the LeanKit offering through easy testing and iterations.

Future-Ready Insights

Tableau's ultimate mission has always been to help people see and understand data. As data privacy rises in prominence, end customers are more cautious than ever about sharing data. As a result, this affects how businesses approach collection, sharing, and data monetization. Moreover, with the advent of regulations such as GDPR, organizations are confronted with crucial questions surrounding data ethics and privacy in the context of their day-to-day business practices.

As the trend of data analytics grows, Tableau Software has set itself the task of arming employees across sectors with simpler tools to mine the increasing amounts of internal data companies generate. The company has historically shied away from large acquisitions, preferring to buy smaller firms that can provide useful technology assets. Tableau has recently redirected its focus into the oil and gas market to help the industry improve operational excellence, and plans to further develop analytics tools for other data-driven industries such as agriculture and construction.

- Arijit Sarkar
March 27, 2019