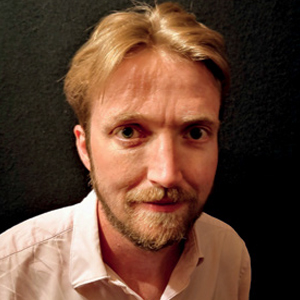 Darragh Murphy, Global General Manager
As businesses have the opportunity today to gain a competitive edge with personalized services, location data, spatial data and digital mapping have emerged as key business functions. For instance, delivering a package to the destination may seem straightforward, but it's fraught with complexities of the poorly mapped world we reside in. While delivery agents often get lost and commit the expensive mistake of reaching an incorrect location followed by re-delivery, capturing the right location data of customers becomes imperative for avoiding a poor, delayed customer experience.
To put things in perspective, Martin Tiekle, Global Head of Cloud, OniGroup, says, "Companies today have the data; however, they have limited resources to access and utilize this data for creating value." OniGroup, the coming together of technology experts to help customers 'innovate challenges into solutions,' is changing this narrative. With over a decade-long premiere partnership with Google Analytics, location technologies, Cloud and Enterprise Search, OniGroup is on a mission to address the enterprise challenges with its augmented data analytics, location mapping tools, and consulting services. Helping customers realize the potential and value of their data, OniGroup empowers them with Google Cloud Platform, Google Maps Platform, Google Analytics, and third-party solutions integrations for quick access to data.
"We assist our customers including banks, delivery companies, universities, e-commerce retailers, property portals and more to enforce accurate data capture through cross-vertical programmatic solutions built in our solution stack," continues Tiekle. At the core, the company identifies different market challenges from the cloud, location, productivity, and analytics perspectives and creates innovative solutions for addressing each of them.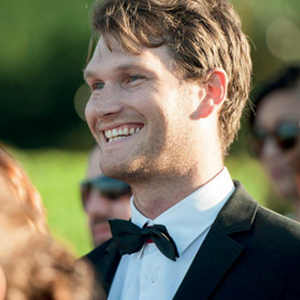 To begin with, OniGroup enables companies to collect their data by accelerating information accessibility and helping them leverage that data for analysis. "OniGroup provides two types of search tools for enterprises—location-based search and enterprise insights—that are powered by Google Analytics on the front-end," adds Darragh Murphy, the Global General Manager at OniGroup. By leveraging Google Analytics tools, the company allows its clients to have a deep understanding of customer behavior and how they interact with products and services. Based on this awareness, companies receive feedback on how they can improve their customer service levels, increase customer engagement and retention, develop higher conversion rates, and enhance overall customer lifecycle value. OniGroup consolidates historical data, structured documents, web content, FAQs, and more and centralizes all these elements in a single repository via Google BigQuery or any other GCP tool. This allows clients to accurately analyze the data and glean new meaningful insights for reacting quickly to changing customer demands.
Apart from its turnkey analytical and location-based solutions, OniGroup bundles the best-in-breed proactive and reactive support services to assist clients throughout the implementation period. The company hosts an excellent mix of experienced consultants with high business acumen and extensive technical know-how to identify the client requirements, analyze shortcomings, and quantify the business case as a whole. Then the company brings in available datasets from the client, Google, or third-party sources and designs a customized solution from a complexity versus reward perspective. In the process, OniGroup prioritizes the methodology and different components in the solution, breaking out the problem into small segments to deliver an efficient project life cycle and a maximum ROI for its clients. The company delivers more than a robust solution to clients— extended knowledge of how it works and adapts as per clients' needs so that they can maintain the solution and continue to scale their business.
Moving forward, OniGroup plans to continue investing and resolving challenges in the emerging markets in Asia, the Middle East, and North Africa while developing mature markets in Europe and APAC. The company also looks forward to extending its carrier-grade productive solutions and support services to help organizations implement quick and successful business transformations or migrations, on the go.