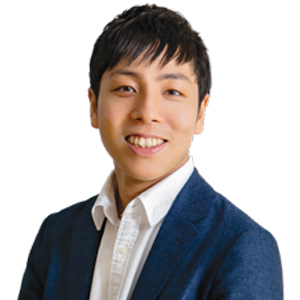 Shuta Shibuya, Founder & CEO
"Without big data analytics, companies are blind and deaf, wandering out into the web like a deer on a freeway," is a quote that summarizes the significance of big data analytics in the enterprise landscape, as reiterated by numerous industry leaders in the current day and age. One among these connoisseurs of data analytics, Shuta Shibuya, founder and CEO of Fuller, believes that organizations in the Asia Pacific region could utilize the potential of big data to grow globally and venture into territories that would otherwise be difficult to enter. With Fuller, Shibuya aspires to grow as the tailwind for Asian organizations in terms of application development, guiding companies toward success.
Fuller's founding principle emphasizes the idea of becoming the 'go-to organization' for data analytics. It was built on the 'Yume'—which translates to vision or dream in Japanese—of emerging as a world leader from Japan that assists organizations in reaching out to a large audience, assisting them to remain successful through data analytics and application development. "Big data is an aspect most organizations struggle with, in terms of obtaining actionable insights for efficient application development processes. With our big data, we assist companies to fully grasp the potential of their data—from information, technological, and design standpoint—for mobile application development," explains Shibuya.
Designed with the aforementioned philosophy, Fuller's analytics application platform—
App Ape
—is built to gather the necessary marketing intelligence needed to stay ahead of the competition.
It upholds the credibility of data by collecting mobile app usage data directly from a user's mobile device and then statistical estimates are performed. App Ape features an intuitive dashboard, categorizing crucial user metrics such as the number of installations, active users, real-time usage data, and similar actionable insights, all of which assist developers in optimizing their applications in accordance with the needs of the users. These insights are the driving force behind Fuller's proficiency in the application development landscape, enabling the effective utilization of data sets available at the clients' disposal.

One of the many competencies that Fuller boasts is its approach to piloting clients on the trajectory of becoming a global organization. Fuller has built two pillars— application analysis and business co-creation— that support the company's ideology of transcending the geographical constraints that most companies from the Asia Pacific region struggle to cope with. On the application analysis end of the spectrum, Fuller gathers data required for developmental processes to understand the user demographics, analyzing their preferences, necessities, usability, age group, and gender. This enables the company to provide actionable insights to developers, game publishers, third-party vendors, and financial organizations, in turn, allowing them to optimize content based on user preferences. Similarly, Fuller's focuses on co-creating applications for clients through collaborative efforts. One of the noteworthy merits of these two pillars is that they enable Fuller to understand the success factor associated with the growth of an application, owing to the amount of data it has collected over the years. Shibuya adds, "We are one of the most knowledgeable companies in the mobile application development space. Using this knowledge makes it easy for us to create a better hit ratio for the applications that we develop for our clients." His words resonate with the success that Fuller's clients have observed upon collaborating with the application development pioneer.

To focus on customer engagements above everything else, Fuller continuously prioritizes maintains harmonious relationships with clients from technological, design, and data science perspectives. As a result, the company stands tall as a true enabler of data analytics that strengthens the application development processes for organizations worldwide.