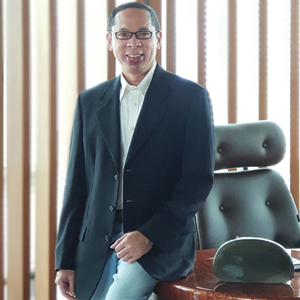 Anton Hariyanto, Director
In 1999, NASA lost its $125 million spacecraft, Mars Climate Orbiter—designed to study Martian climate and surface changes—when it burned to ashes upon entering the Martian atmosphere. While the software of the robotic space probe was meticulously built to NASA's high standards and functioned as intended, the data used to calculate the spacecraft's trajectory was flawed—resulting in the space probe, which was considered to be having the most advanced technology of its time, crashing to its doom. Indeed, most data quality mistakes might not end up in fiery destruction of multi-million dollar spacecraft, NASA's example, however, helps put across a very strong message: data has the prowess to fuel deep insights, unless it is wrong. Misinterpreted or bad-quality data can wreak havoc.
Today, modern businesses are seated atop terabytes and petabytes of data—the lifeblood of every company—helping firms work better and smarter. "The challenge, however, lies in the fact that in most organizations, this enterprise-critical data is not properly integrated and cleansed in one repository for analytics purpose," says Anton Hariyanto, director of id/x partners. It is often duplicated, scattered, and fragmented across multiple systems and applications. Evidently, because of this setup, data availability and data quality is compromised, and implementation of advanced analytics solutions takes a backseat, leading to the orchestration of incompetent business strategies. "This is exactly what we aim to solve," says Anton. "We help our clients identify and cleanse data, instill data governance, and integrate that data in a data lake, thus preparing a company for top-notch analytics."
Anton accredits his company's robust analytics and information management offerings to its multi-disciplinary leadership team. Established in 2006 by former bankers and management consultants, id/x partners' C-suite exhibits broad expertise in information management, machine learning, risk management, and data-driven strategy. Leveraging their collective experience, id/x partners combines business and domain knowledge, analytics, technical skills, and local market understanding to help clients across diverse industries—financial services, telecommunications, manufacturing, and retail—optimize their profitability and business processes.
Turning your data into actionable insights for profit
To further substantiate id/x partners' game plan, Anton describes the company's proprietary risk engine system as, "a solution designed for banks to effectively and profitably manage loan accounts." The solution has two key components: machine learning models to estimate loan repayment, and a strategy engine to automate the bank strategy based on business rules and risk scores. Coalescing the two aspects, a client can prioritize the loan accounts and dole out the right resources (junior/senior, phone/field collectors), and media (SMS, letter, call, and litigation) to manage them. Put simply, this approach can significantly help a client minimize the operational cost while maximizing the loan repayment. "Taking into account the emerging analytics space in the Indonesian banking landscape, our solution is poised to be a game-changer," says Anton.
Another analytics solution in id/x partners' arsenal to support banking organizations is iDecision. A modular, yet comprehensive solution, iDecision is currently used by top tier banks for scoring/rating engine, credit risk (IRB Basel) and regulatory capital, commercial credit analysis, liquidity risk, and customer relationship management. Together with that, the company has also extended iDecision to fintech environments to fully automate the loan decisioning process digitally with real-time integration to third-parties such as credit bureau and eKYC providers.
The true value proposition of id/x partners' analytics solutions lies in its tenacity to deliver profitable outcomes. In one scenario, a fintech company specializing in peer-to-peer lending had reached out to id/x partners to upgrade their manually-driven processes. The client wanted to fully digitalize their processes—within acceptable credit risk— and improve their turnaround time. "Coming onboard with the client, we first put our machine learning models to use to gather a wealth of customer information: purchase behavior, digital footprint, demographics, and credit bureau, to identify the risk level of our client's customers," mentions Anton. Then with the combination of analytics and iDecision's digital loan decisioning engine, id/x partners was able to offer seamless and straight-through-processing of the loans with minimal human intervention—"almost in less than a minute," highlights Anton. As a result, the client witnessed rapid growth (loan portfolio doubled quarterly) with low non-performing loans (less than 0.5 percent).
Achievements like this help id/x partners steer forward. While the company's current goal is to explore new technologies and forge strategic partnerships to enhance its analytics solutions, in the long run, "Our deep-rooted goal is to be recognized as a versatile and holistic data analytics expert in the region," concludes Anton.