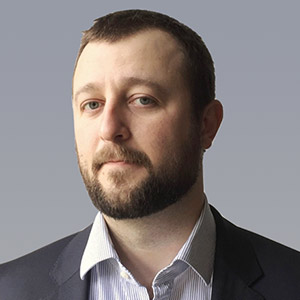 Alexander Shevchenko, CEO
In today's day and age, Communications Service Providers (CSPs) in all categories need to provide an excellent and personalized customer experience, rapidly transform and run lean operations. With its multi-perspective analytics and AI, Guavus is uniquely qualified to help Mobile Network Operators (MNOs), Managed System Operators (MSOs), Mobile Virtual Network Operators (MVNOs), Fixed Telco and VoIP Service Providers attain this balance. Helping CSPs increase operational efficiency, enable new revenue streams, and achieve profitable growth.
Guavus provides the ability and the intelligence to manage big data and take decisive actions in real-time, giving a tremendous boost to the digital transformation across all industries. Further, the company's production deployment experience in complex, massive networks worldwide coupled with its deep expertise in analytics applications and artificial intelligence development delivers proven solutions to improve customer experience, reduce costs, and achieve the scale and security required by the Internet of Things (IoT).
Guavus' technology uses real-time, context-aware operational (Ops-IQ) and behavioural (Service-IQ) streaming analytics pipelines. Guavus-IQ inherits all the Reflex platform benefits, including a small hardware footprint and open application programming interfaces (APIs). The technology is easy to deploy on both hybrid cloud and on-premise environments and centralized operations, administration, maintenance (OAM) & security.
Ops-IQ addresses Communications Service Providers (CSPs) network and service issues through real-time ML-based operational analytics, topology-independent root issue analysis, fault correlation, fix recommendation, incident prediction and automatic trouble ticket generation. Designed for Network, Service, Field & Customer Care teams, Ops-IQ achieves the self-healing network paradigm, preventing customer-impacting service degradations and outages, lowering OPEX and optimizing overall customer experience (CX).
Additionally, Service-IQ addresses the Communications Service Providers (CSPs) network and marketing challenges through end-to-end behavioural analytics, from massive network event data record (EDR) collection to high-value analytics use cases. Designed for Marketing Operations & Product teams, with broad management support for devices, enterprise IoT services, and network operations, Service-IQ enables CSPs to understand subscriber and device digital behaviours. CSPs can fully capitalize on their own network data assets to grow revenue, increase profitability and support customer experience (CX) initiatives.
Boku's seamless solution enables several payment wallets to accept mobile payments seamlessly and empowers consumers to utilize a payment wallet of their choice.
What's more, the Guavus Reflex® Platform incorporates the latest in container technology. As a result, it simplifies getting the software to run reliably when moved from a developer's test system through a staging environment and into production, whether it is a physical machine in a data centre or a virtual machine in a private or public cloud environment. The Guavus Reflex® advanced analytics enable a new generation of analytics applications that have artificial intelligence built-in – applications that give our customers and partners a competitive edge by helping them put all their data to work to uncover new insights, make timely decisions and take automated actions. Also, The Guavus Reflex® spans all the technology components required to deliver industrial-strength applications that process large, real-time data volumes with carrier-grade complexity.
"By enabling service providers, enterprises and governments to analyze data the instant it's captured, Guavus provides its customers with the unique ability to be decisive in today's data-driven world."
Founded in 2006, Guavus has always been at the forefront of streaming big data analytics innovation. The company firmly believes that in order for businesses to become truly data-driven enterprises, there needs to be a new model for analyzing the massive petabytes of data that are being generated on networks and through sensors and devices—a new data fabric—that correlates and analyzes the data as it hits the network. By enabling service providers, enterprises and governments to analyze data the instant it's captured, Guavus provides its customers with the unique ability to be decisive in today's data-driven world.