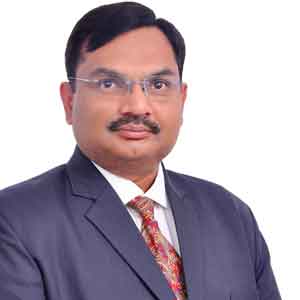 Anurag Srivastav, Head of Technology
"Information is the oil of the 21st Century, and analytics is the combustion engine." The contemporary milieu of the business world seems to be reiterating these famous words by Peter Sondergaard, the former chairman of Gartner Research, and the telecommunications industry plays a unique combination of roles. It facilitates the movement of this massive data, often across the globe, thus enabling the entire digital revolution. On the other hand, the Communications industry has been an early adopter of different waves of digitalization for its business processes.
The rapid expansion of users, smart, connected devices, and content has resulted in Telcos handling ever-increasing traffic and abstracted metadata to fulfill, assure, and bill the services. Even the metadata itself extends to the Terabytes-a-day scale at many Telcos. It is imperative to store, process this data across the value chain for purposes of- network optimization, customer management, business assurance, regulatory compliance, etc. "Extending the data-oil analogy to Telcos, even oil tankers need oil to run and transport it for others." "With smarter technology like 5G around the corner, the better Telcos can manage the data, the faster, better, and cost-effectively they can fuel digital disruption for other industries."
According to Forrester, up to 73 percent of all data within an enterprise goes unused for analytics, a problem applicable for Telcos too, but they can reasonably cover this through expensive data stores. Helping Telcos address the quality, and synergetic analysis of data is SGM Analytics ("SGM"). The Singapore-based analytics solutions provider empowers their Telco clients to leverage high-quality data across siloed functions to generate and assure revenues and optimize network operations.
"We devote toward deriving profitable business insights for our clients by unlocking the potential of data," asserts Anurag Srivastav, the Head of Technology at SGM Analytics.
He propounds that SGM's patented tools have been addressing the traditional big data challenges such as timeliness, actionability of insights, organizational culture, and digital preparedness. At the same time, they are driving a higher level of digitalization across functions ranging from Network, Billing, and Assurance.
SGMAnalytics addresses the data and insight continuum across different functions in the Telco
Telcos have been housing some of the largest data marts, enterprise data warehouses and more recently, data lakes, adapting the leading technologies of the day. The data is supposed to be used to reduce network congestion, manage customer experience, reduce churn, minimize leakages in revenue chain, and detect fraud, etc. Yet, "the degree of success for telecom analytics is limited by coverage, synergy, and quality of data," asserts Maheedhar Bose Juvva, Principal Consultant at SGM Analytics.
He further adds, "SGM addresses the data and insight continuum across different functions in the Telco." Shortcomings like a Network-Charging interface message collision leading to unbilled usage and revenue loss can only have analysis through an independent, more profound correlation of message flows and CDRs. SGM's patented tools also generate the highest quality independent data from networks with veracity and gain validation at any granularity. Network Analytics solution provides insights continuum between internal Network KPIs and resulting Customer Experience.
Incremental value addition to the tune of USD 360 million realized for large, high maturity customers prove the ingenuity of these patented solutions. Vikram Sachdeva, Head of Engineering at SGM Analytics recounts an instance when the solutions handled 30 TB of data from Network, Probe, and Charging on big data platform for a Tier-1 leading telecom operator in Asia; discovered non-profitable tariff plans, further leading to revamp of the charging system and price plans. In another instance, SGM's patented tools also handled 20 TB of from logs, endpoints, firewalls, and network devices data for a State-owned Tier-1 telecom operator in Asia, leading to the discovery of over 4% revenue loss, undetected by the existing solutions and functions.
Building on the success of its industry-first solution in Telecom, SGM has been adapting the core competencies and their progress to other verticals like Energy and Utilities, Cable and DTH, FinTech, Media, and Publishing Technology, and Healthcare. This adaptation has been fostering their digital transformation journey. Further, SGM is progressing with its plans to seamlessly integrate unstructured data and would like to monetize massive communication data in the 5G era through B2B2C intermediary collaboration. For example, real-time location-based authentication can add additional security to a smart payments player.