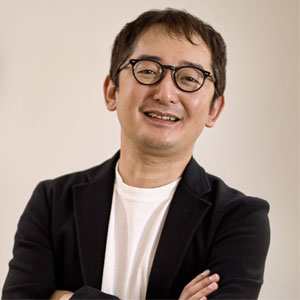 Yusuke Hasegawa, CEO
Although organizations depend heavily on their IT infrastructure to efficiently perform their business, they don't realize the importance of a strong IT infrastructure unless it's too late – when they encounter a network failure, system attack, or other unlikely IT-related hiccups.
It might sound like a medical cliché, but the saying, "An ounce of prevention is worth a pound of cure," also holds true for IT. Having a solid IT infrastructure in place prevents IT failures and downtimes.
So, what is the key to building such a stable infrastructure?
Yusuke Hasegawa, an IT maven with almost two decades of experience in the industry, and the founder and CEO of grasys, has a fitting response to the question. To build a reliable infrastructure, business leaders should think about their end-users and how to improve their services. It is not just about purchasing and deploying superior hardware into the system, but it is also about incorporating a good strategy into the system to truly create a solution that delivers results.
Driven by this understanding, Yusuke's company, grasys, is always proactively designing systems with operation efficiency in mind. "We are a group of highly-experienced experts, who are sticklers for high standards of technologies," says Yusuke.
Yusuke is of the belief that ideally, the system infrastructure design of a business should never be 'done.' It should always be able to augment and optimize everything to be on par with the ever-changing customer demands and market competition. To make this happen, it is very crucial to lay the aspect of 'adapting to unpredictable changes' in the design right from the start. Equally important is the operation phase of the system, where not just the innovative and forward-thinking infrastructure designs should run effortlessly, but it should also be cost-effective. That's what determines the maturity of a system design/construction, and that's where grasys cements its cornerstone in the market. "Since we design systems with our clients' operation in mind, we are able to build a system that quickly adapts to any change or issue," expresses Yusuke.
This flexibility of grasys' system is especially becoming handy today, in the pandemic-stricken world. Where the business landscape is on a battle-footing to keep their operations running, grasys is offering clients distributed workplaces from a network standpoint as well as operating systems the same way it always has. However, Yusuke also notes that it might be incorrect to refer that the 'new normal' that the world is experiencing now is only struck by the COVID-19 pandemic. He says, "New normal is created every time there's a new technology. So, the world will continue to change even in the post-COVID phase, and what's important is to predict those changes ahead of time and be ready to adapt them when the time is right."
We are a group of highly-experienced experts, who are sticklers for high standards of technologies
Goes Beyond a Conventional MSP
Most MSPs are often limited to reselling cloud products, building and monitoring systems, and providing technical support. grasys' expertise exceeds them. grasys can also build systems with any of the three major cloud providers, Google Cloud, Amazon Web Services (AWS), and Microsoft Azure. Every time a client walks in with their IT infrastructure requirements, grasys gives kind considerations to different aspects like asset management, load measurement, and OS tuning and subsystems, and helps the client select a cloud platform that best suits them. "We also combine our partners' various solutions to meet our clients' diverse needs. For example, we use Terraform offered by HashiCorp to manage multi-cloud systems. Or, we use Elasticsearch offered by Elastic, in addition to BigQuery by Google Cloud, to easily and quickly search for our clients," Yusuke adds.
Today's Gaming Industry is No Child's Play
"We have lots of clients from the gaming industry, and we want product developers to focus on creating exciting games. So we do everything except for product development and take on troubleshooting tasks as needed to alleviate the different hardships of the infrastructure engineers in the gaming industry," states Yusuke.
Today, gaming infrastructure engineers are responsible for the back-ends of systems, and they have to determine budgets and specifications, take care of operations and designs, build and set up the software, troubleshoot after building systems, etc. In a nutshell, infrastructure engineers have to deal with a vast range of tasks. "And the reason why IT systems for games are so crucial is because gamers are very serious about every game session," explains Yusuke. Besides, in the gaming industry, there are various types of games these days, such as smartphone games and consumer games, and they garner huge traffic. So, designing, building, and tuning infrastructures with appropriate servers and networks to ensure excellent user experience have become more important than ever.
grasys holds the expertise to build and operate infrastructures for such large-scale, high-load, and complicated gaming apps. At the same time, those large-scale infrastructures also come with a large amount of data, and grasys has the requisite proficiency in designing, building, and operating complex data analytics platforms as well to make sense of the gaming data deluge. To that end, grasys processes trillions of data records every day.
Displaying such competency, grasys has not only been a boon to the gaming circuit but many more industries in order to solve their diverse infrastructure issues. In one instance, grasys helped a startup, Capy Inc., migrate their infrastructure from AWS to Google Cloud. This shift reduced the cost for the company's operations by 20 percent and increased their system performance by 30 times (as of December 2020).
The Passion to Remain the Springboard of Organizational Success
Discussing one of the crucial reasons behind grasys' growing popularity in the market today, Yusuke says, "We don't just provide IT infrastructure; we look at our clients' business in its entirety to co-create IT systems together with our clients." This thinking is deeply rooted in the company's culture, and is a major differentiator for the company. Another distinguishing element of the company is that many of its engineers are full-stack developers (or on their way to becoming one) who bring to the fore a wide range of skills, knowledge, and experience. Striding ahead with such competencies and passion for growth, Yusuke states, "I can't say for sure how exactly we will design new systems with the changing time, but I know we will not take a break from adapting to change. My goal is to continue creating systems, and as grasys is my brainchild, I will keep infusing this philosophy in my company for as long as I live."