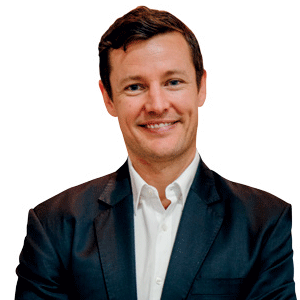 Scott Montgomery, CEO
'A sound mind in a sound body' – this proverb, from ancient Greek philosopher Thales, still rings true today as it demonstrates the importance of physical fitness and mental peace, both of which are essential for a productive and healthy life. Corporate organizations recognize this concept, and the effect that a congenial work environment can have on an employee's psychological and physical wellbeing. WellteQ – a company specialized in driving employee engagement – helps such organizations promote a healthy lifestyle and invoke prosperous work etiquettes through a 'packaged health motivation program.'
"We are going through an awakening as the Human Resource (HR) department has been a guardian of its employees whereas we are empowering the HR function to be a strategic contributor of the company at Board level, with data-driven ROI as the universal language. We achieve this by understanding the risk pockets and scope for greater productivity within a business through health data analytics," says Scott Montgomery, CEO of WellteQ.
In early 2013, Montgomery, and fellow co-founders, built the first prototype of packaged healthcare that catered to workplace wellness. Today, WellteQ stands tall as a global employee engagement solution provider. WellteQ was one of the first companies to integrate main-brand wearables with employee mental wellness programs. It has developed a business intelligence platform to assure a significant Return on Investment (ROI), serving as a B2B service consultancy for various industries. By aggregating health data, and providing actionable insights for employee engagement, WellteQ enables organizations to enhance the productivity of their workforce.
We are empowering the HR function of businesses to finally become a strategic contributor at Board level, data-driven ROI as the universal language
It quantifies behavioral patterns and lifestyle of individuals to determine the possibilities of risks such as diabetes, cardiovascular diseases, obesity, and hypertension. Its healthcare program allows employees to adopt healthy practices, thereby preventing unprecedented risks that cost individuals and organizations a huge amount of money.
WellteQ has partnered with various wearable technology suppliers such as Garmin, Fitbit, Apple, and others, which aid the data collection and analysis process. The company recently started looking into the HRV (Heart Rate Variability) insights to understand the individuals' propensity for fatigue. This advancement is useful for the aviation, transportation, logistics, and heavy machinery industries where employee alertness and productivity becomes a vital element for commendable work rate. WellteQ analyses granular minute-by-minute sleep cycles, HRV and movement patterns of different user groups to determine their health conditions and mental well-being, allowing the HR professionals to understand the probable cause of variations of risk and productivity.
WellteQ has shared its findings from some clients across aviation and logistics sectors and shared initial findings in a white paper brief. "We were constantly finding a direct correlation between physiological stress responses and the BMI (Body Mass Index) of an individual. Those with BMI less than 30 physiologically show more resilience to stress. We've anecdotally suspected this for years but now we have biometric evidence," adds Montgomery. Using such data, WellteQ allowed its client to motivate their employees to reassess their lifestyle and push towards a balanced work life. The company was able to demonstrate how a stronger connection can be formed between an employer and an employee, purely by undertaking the WellteQ program.
The company plans to implement personalized fitness coaching for its users through wearables, with an aim to counter feeble behavioral traits for greater productivity by adopting artificial intelligence (AI) and machine learning capabilities. "Rather than using manual labor to stroll through terabytes of health history data, we are starting to apply deeper machine learning to train rudimentary data sets to attain valuable health data," concludes Montgomery.