Managing Uncertainty with an Analytics-Driven Supply Chain
By Manik Bhandari, EY Asean Analytics Leader, EY and Hong Cao, Lead Data Scientist, EY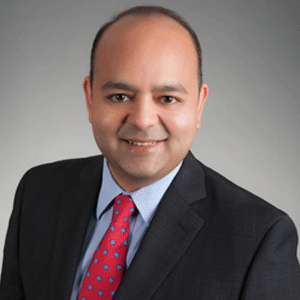 Manik Bhandari, EY Asean Analytics Leader, EY
A major factor hindering supply chains in achieving operational excellence today is uncertainty. Supply chains encounter uncertainty in anticipating demand, manpower planning, and process organization.
For example, the challenge in anticipating demand is due to the uncertainty of variables i.e., when, how much, and in what form. If these factors could be accurately anticipated, businesses could schedule the required resources to be activated in the right mix, in the right sequence, at the right time. However, today's businesses simply react to client orders, which results in unreliable plans.
This lack of clarity in the output requirements makes it hard to picture, and therefore to design, the right work processes. This is further complicated when there are various processes occurring in real time. This ultimately results in a drop in productivity, failures in automation, inefficiencies in asset utilization, and poor service quality. From time to time, it also increases the need for human interventions to handle disruptions.
This means that estimating workload demand, which should be done weeks in advance, is likely to be inaccurate. This uncertainty can harmfully translate into an overestimation of manpower needs, resulting in poor staff work-life balance, increased idle time and overtime pay.
Advanced analytics, which is underpinned by artificial intelligence (AI) and cognitive computing, can help companies manage these operational uncertainties, particularly in the following ways:
1. Operating with, not ignoring uncertainty:
Although the operational uncertainties discussed above are a business reality, the paradox is that most systems are deterministic in nature, and operates based on complete certainty. If operating models could factor in variability that exists in day-to-day operations, this would add tremendous business value. However, a paradigm shift is needed for companies to use advanced analytics and statistics to trace and measure the uncertainty of key parameters and represent them in a consistent way, such that they can be used in the business' routine planning practice.
2. Predicting accurately into the near future:
Historical data is factual and contains rich patterns, which is revealed upon integration. These patterns can be good predictors of near-future events across the entire value chain. Take the forecasting of shipment of goods as an example. The current location and sailing plan of a vessel alone is sufficient to predict its arrival time, simply because a large number of vessels have gone through similar routes in the past. In such an example, predictive analytics and AI, such as deep learning, can synergistically combine thousands of raw predictors from the data to make an optimal prediction of the vessel's arrival.
3. Enabling decision-making to be timely and wise:
Decision-making in operations typically requires a significant amount of human judgment and expertise. Due to manpower constraints, this can result in delays. On the other hand, decision support systems that use prescriptive analytics are able to automatically evaluate the available options to make recommendations based on a predefined set of KPIs. Not only do such support systems help to speed up the decision-making process, it will also result in a greater likelihood of a wise decision to be made given that it is well-informed by data.
Decision-making in operations typically requires a significant amount of human judgment and expertise
4. Institutionalizing human expertise:
There is a huge opportunity to institutionalize human knowledge, by applying AI technologies to transform the data in historical logs into simulation models and interpretable rules, for non-expert stakeholders to comprehend and plan their activities in advance. These activity logs contain past decisions as well as measurable aftermath outcomes that are useful data points. This enhances the transparency, reduces the uncertainty of the planning outcomes, fosters trust among multiple collaboration parties, and facilitates the coordination of various kinds of operational activities.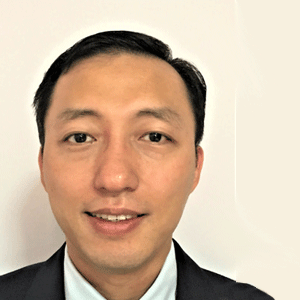 Hong Cao, Lead Data Scientist, EY
Despite the numerous advantages of applying advanced analytics to the supply chain, reaping these benefits requires sound design thinking underpinned by a clearly defined business use case, in order for the eventual data-driven solution to be put into practice. Good design thinking requires in-depth understanding of the business domains, change management commitment, as well as knowledge of data science, machine learning and statistics.

Advanced analytics should also not be treated as a magical pill to solve all problems. All technical solutions have inherent assumptions and limitations. It is worthwhile to validate such assumptions to make sure that the end solution can operate within acceptable operational margin to deliver the real outcomes. Often, a data-driven solution needs to be designed in a modular and interpretable manner so that human operators on the ground are able to understand and intervene as needed.

Notwithstanding that near-future uncertainty cannot realistically be fully eliminated, one can harness advanced analytics to measure and keep the uncertainty under control, drive operational excellence and create a competitive advantage.